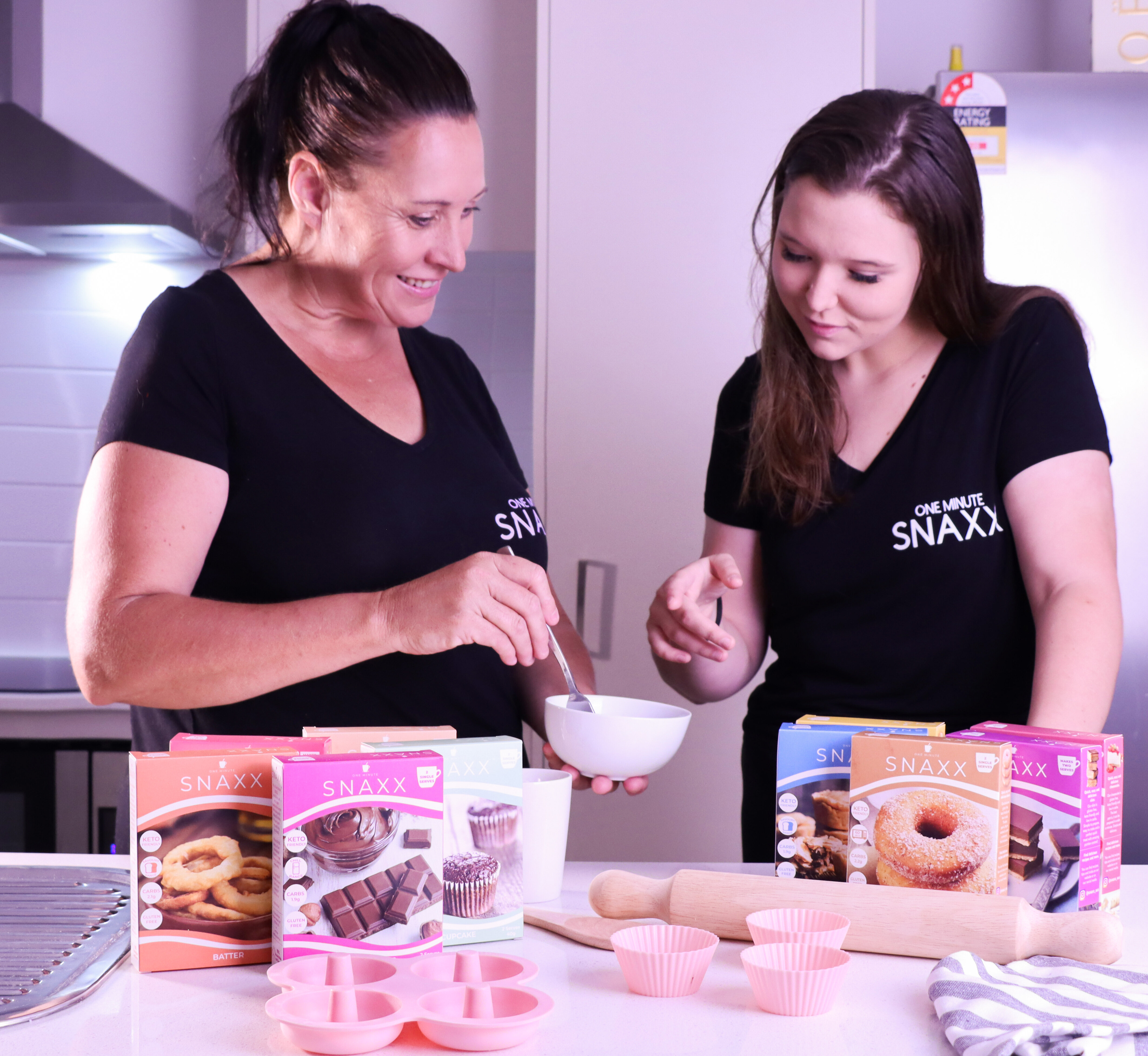 About SNAXX
One Minute SNAXX is an Australian owned business by mother and daughter team, Rae and Madison.
SNAXX came about when Rae was tired of constantly cooking and preparing keto foods that took hours out of her day. She wanted something that could cook quickly that still tasted amazing, but she found there was nothing on the market like that. So, she created it herself.
Rae spent months experimenting, changing and adjusting recipes, trying to get that perfect taste. Once she had it, she thought it was like magic. Something you could put in the microwave for a minute and have a keto-friendly, low carb, and gluten-free cake that still tasted amazing was magical!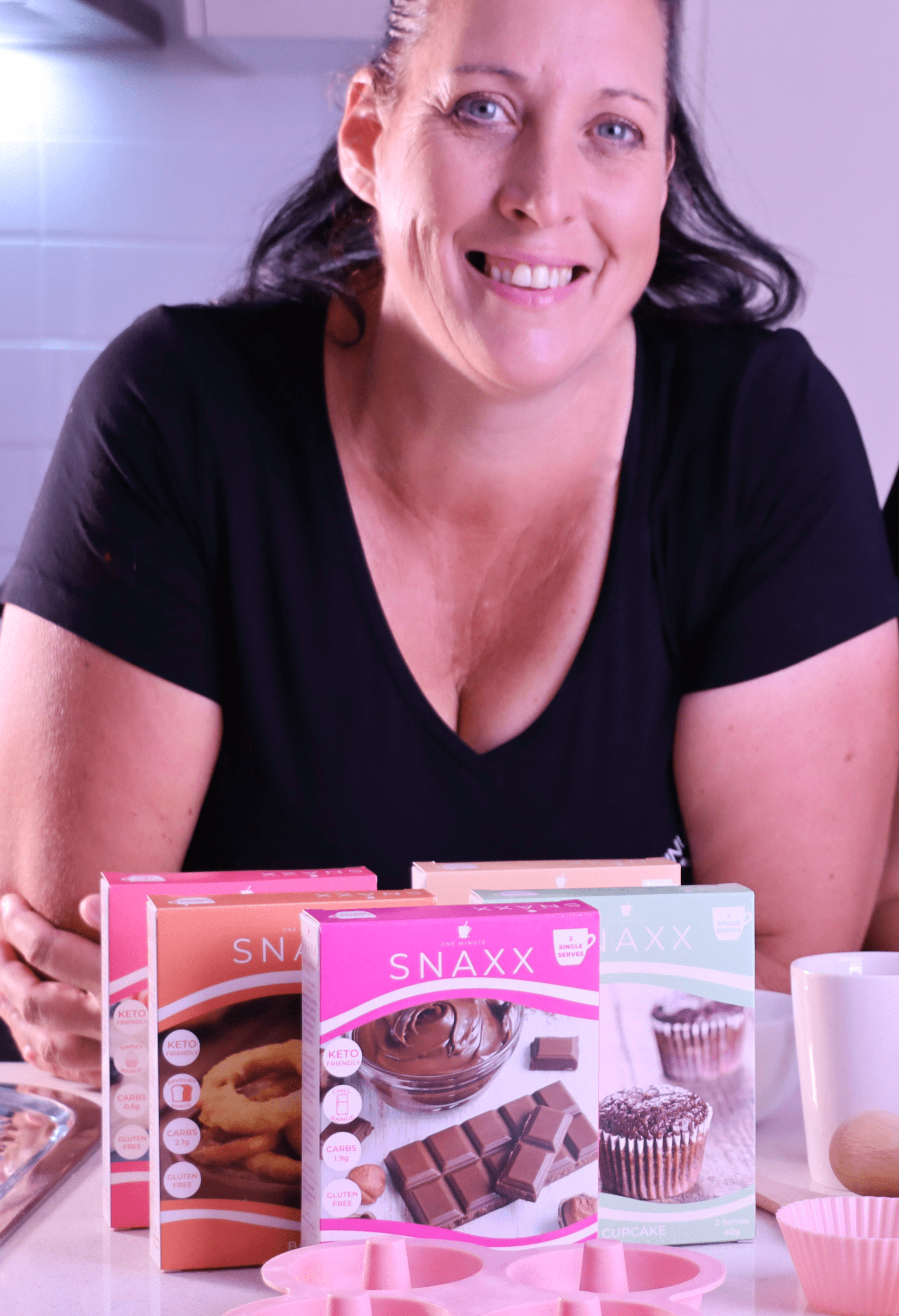 Meet Rae
"Hello! I am Rae. I am the founder of SNAXX. I handle all the production and manufacturing. I have created all the SNAXX recipes and products.

Having spent over 25 years overweight and constantly dieting, I had a negative relationship with food. I had wasted so many opportunities in life due to my weight because I struggled so much with food. However, when I founded One Minute SNAXX, it was like everything changed. I still felt like I could eat cake without feeling guilty about it.
I am so proud of how far SNAXX has grown and how it is continuing to grow."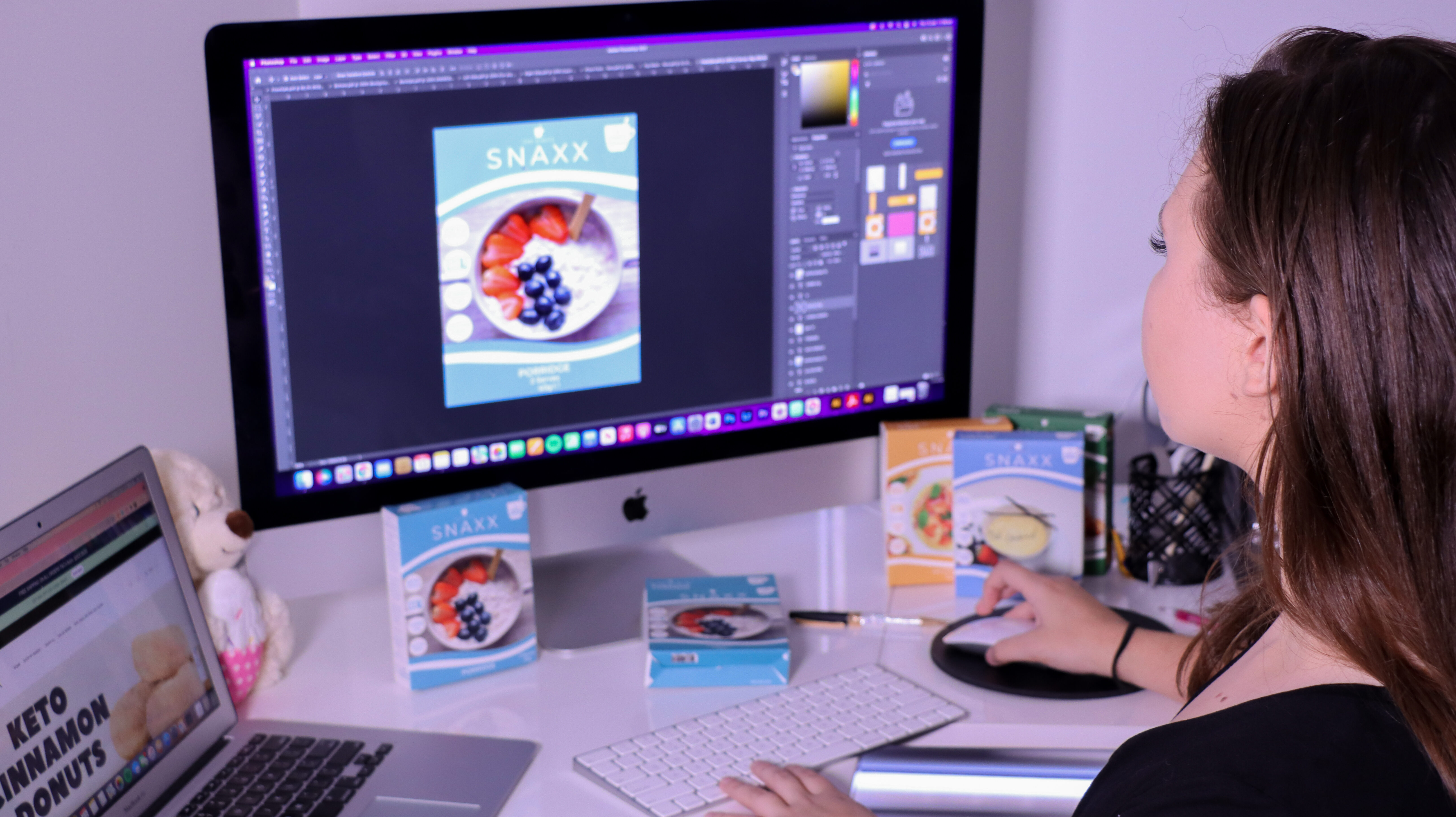 Meet Madi
"Hello! I am Madi. I am the co-founder of SNAXX. I handle all the digital side of SNAXX like the social media, videos, ads, website, etc. I have also designed all the SNAXX packaging that you see today.
For years I had to watch as my mum struggled with her weight loss and her relationship with food, and it was heartbreaking. I started to understand how she felt as I got older, so being able to create this amazing product with my mum, has been amazing. I am so happy to be a part of this with my mum, we're growing so quickly, and we're not done yet."